QUALITY & INNOVATION
Where value generated
Established ISO9001 quality assurance system, Crenovo provides customers with excellent pigments in consistant quality, along with satisfactory technical service.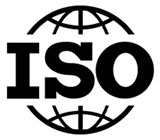 In Crenovo, raw materials are controlled batch by batch with GC and HPLC, or even with test production. Semi-automated production processes are monitored with sensors and by experienced technicians.
To fit diversified applications and QC needs of customers, Crenovo's lab is equipped with more than 10 kinds of testing instruments, including paint shaker, vertical mill, flat mill, injection machine, flat press, vulcanization machine, viscosity meter, mositure analyzer and spectrophotometer. Five experianced testers controls parameters as shade, strength, dispersibility, mositure and PH strictly to ensure application properties are up-to-standard.
Innovation
Where value generated
Crenovo also engages in continuous innovation to create new values. A R&D lab is set up with 7 staff and a mini-production simulation line, including hydragen reduction equipment and kneader. R&D lab consistantly carries out fundamental researches, improves application properties, develops new products to fulfill diversified needs of customers.