SUSTAINABILITY
Our long term goal!
By understanding of Crenovo, sustainable development of a corporation is derived from both economical success and social responsibilities. Crenovo takes its social responsibilities by ensuring enviromental safty, occupational safty and product safty.
ENVIRONMENTAL SAFTY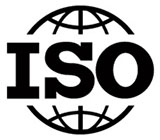 Nowadays, human society is confronted with a serious of challenges from our environment. Committing to prevent pollution and to minimize effects to environment, Crenovo implements ISO14001 in our factory and continuously improves enviroment peformance. Solvents are recovered and recycled instead of being discharged. 800 mt waste water are treated daily. It does help us in cost-down, energy saving, risk prevention and is acknowledged by global customers.
OCCUPATIONAL SAFTY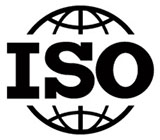 Occupational health and safty are of fatal importance to our employees hence are of top importance to Crenovo. To minimize risks and prevent losses of life, property and time, OHSAS18001 is implemented in our factory. Risks at work, in service and on product are assessed and controlled with prudential plan. Health and safty peformances are regularly checked and continuously improved. Better relationships with employees, public and government are hence established.
PRODUCT SAFTY
Crenovo also knows the importance of product safety to consumers and engages in compliance with global product safety regulations like REACh, EN71.3, AP89.1, RoHS etc..