About Pigment Violet 23
Known as carbazole violet, Pigment Violet 23 is a dioxazine violet pigment of blue tone. Novoprime® Pigment Violet 23 has high coloring strength, extraordinary light and weather resistance even in reduced shade. Excellent physical and chemical stability and good heat resistance enable it widely applied in almost all industrial segments as coatings, printing inks, plastics, textiles.

With a sophisticated factory of 1,000 MT/year's capacity, Crenovo produces PV23 from crude to pigment, from ball milling to kneading, presents 11 segmented types meeting critical requirements of different industries.
Chemical and Physical Properties
Chemical family: Dioxazine Chemical name: 8,18-dichloro-5,15-diethyl-5,15-dihydrodiindolo[3,2-b:3',2'-mjtriphenodioxazine Molecular formula: C34H22Cl2N4O2 Molecular structure:


C. I. number: 51319 CAS number: 215247-95-3/6358-30-1 Einecs number: 606-790-9/228-767-9 Appearance: Deep violet powder Density: 1.4-1.6 g/m3
Ecological Safety
Crenovo also knows the importance of product safety to consumers and engages in compliance with global product safety regulations. Our PV23 is tested to be free of following substance: Heavy Metals, Aromatic Amines, PCBs, PCDDs & PCDFs, SVHC. Comply with following regulations: EN71.3, AP89.1, GGVSE/B, RoHS, REACH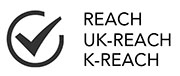 For detailed information, request
Catalogue of Pigment Violet 23
.